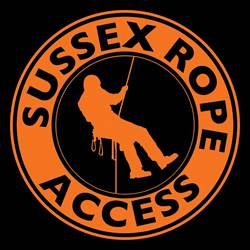 Eyebolt Installation
Safety is paramount when installing eyebolts, as usually, there are no eyebolts for us to use already!
So before we begin an eyebolt installation, we conduct a thorough risk assessment to ensure the safety of our technicians.
Only when we are happy with this, do we begin the installation.
Call us today on 0800 1588 318
Installation
The manufacturer's installation instructions should always be followed.
The individual methods used by any eyebolt installation specialist are secondary to those of the component manufacturers but a qualified and competent installer will provide additional guidance not provided by the manufacturer.
No element of an anchor device should be modified without the manufacturer's approval.
Proof Testing
After installation every anchor device must be proof tested; either with a load test or tightening torque depending on type.
A tensile test to 6kN must be applied to all resin sockets and steelwork eyebolts set in tapped holes. The requirement is that the load is held satisfactorily for 15 seconds without signs of failure or deflection or any signs of cracking or other damage to the surrounding base material including the mortar joints in masonry.
Through fixings should be tightened to the manufacturer's recommended tightening torque (usually 35Nm).
Safety and Risk Assessment
Obviously safety is paramount and must be covered in all installation operations whether on a construction site or other building.
We carry out a full risk assessment and safety review for each project.
Different Eyebolt Safety Systems Explained
The key difference between a Fall Arrest/Fall Restraint System and a Rope Access/Work Positioning System  is the type of usage expected. The standard of installation is the same, but the inspection period is 12 months for a Fall Arrest installations and 6 months for Rope Access installations.
A 'Fall Arrest' eyebolt installation is to save the worker in the event of a fall from height on ONE occasion (after which it will be replaced in accordance with HSE and LOLER standards). These would be used by, for example, by window cleaners accessing the window from the inside.
Rope Access/Work Positioning Systems are in place for works to be carried out using ropes attached to these eyebolt systems, to enable them to carry out regular work. 
What Makes a
Safe Eyebolt Installation
There are strict standards (BS EN795 and BS 7883:2005) applicable to eyebolt installations.
Eyebolts can be installed directly into brickwork, concrete, masonry or steelwork and the anchor systems used for eyebolt installations will vary for each structure. The eyebolts themselves, along with the anchor systems, can be made from galvanized, powder coated or stainless steel materials.
If eyebolts are already installed, periodic examination is an essential and legal requirement.
If the eyebolts installed are for rope access use, they will need to be tested every 6 months; if the eyebolt system is for Fall Arrest, they must be tested every 12 months.
Periodic Examination & Pull Testing of Existing Eyebolts
All eyebolts should be marked in accordance to the relevant British Standards and the PPE Directives.
They should have a label attached, indicating the date of the next examination, category of use and any other detail required by that category of use.
You should be provided with a Certificate of Periodic Examination.
Any aspects of an existing system that do not comply with the requirements, will be recorded in detail and a report issued to the clients stating which eyebolts may remain in use, and those which should be withdrawn together with reasons and recommendations for remedial action.