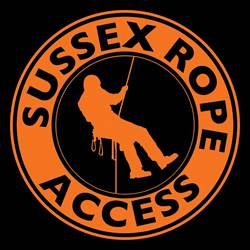 Concrete Testing
We have a specialised team that handles concrete testing from the smallest to the largest of scales, from high level to ground level.
With ANY concrete repair, it is crucial to establish the cause of the problem with accurate concrete tests before considering the method of repair, as there will be special products and techniques to required to complete the operation properly.
Sussex Rope Access will recommend the right concrete test and repair for your specific situation.
Call us today on 0800 1588 318
Different Concrete Testing Methods
You've got a concrete crack
what next ?
It is imperative to identify the cause of the concrete damage before doing anything else.
You'll need a close inspection of the area to determine the cause and extent of the damage; the only way to be sure of the extent of the problem is by conducting thorough tests, such as a cover meter testing or concrete carbonation testing.
A professional survey with results and some sound advice will save you a lot of time and money and give you the assurance that you are getting the right concrete repair solution.
So How do we
repair concrete ?
As well as being certified abseilers, our team are also experts within their own specialist areas, and concrete repair and testing is a major area of expertise.
Once we know we know what we are dealing with, we can replace, re-bar, and reform any aspect of the concrete so that your structural integrity is resumed.
Accessibility isn't a problem to us, as we're trained to work in difficult access areas and we can carry out repairs on soffits, columns, balconies, bridges or anywhere – high or low!
Why use a rope access company
for Concrete Repairs ?
Rope access for concrete repairs is becoming more widespread as building managers are realising the enormous cost benefits over using traditional high access methods such as scaffolding and 'ground' contractors.
There is little to no disruption while we work as we're usually working up high and not blocking anything on the ground; and since the technicians on the ropes are the only people accessing the building on the outside, this means that the works can be carried out without security concerns or safety risks.